INTRODUCTION
The millennials often feel frustrated and harassed by unwanted phone calls. Many a times such calls become an attack on the right to live with dignity. The situation becomes more haunting when the person on the other side of the phone call is a complete stranger. These unwanted calls can have disastrous ending. That is why such unwanted calls comes within the purview of criminal offence under various laws of India; hence, they must be reported to the concerned authority as early as possible.
According to a survey conducted by truecaller, it was found that 7 out of 10 women have been harassed and have taken action against the culprit. Truecaller recently started #it'snotokay movement to raise awareness against unwanted phone call harassment. 1 out of 5 women in India receive sexual or inappropriate messages. This problem is seen frequently in metropolitan cities. People often share there number easily in the cash-memo, bills and forms but when it comes to take action against people misusing their number, they shy away. such unwanted anonymous calls are made only with the sole purpose of harassing, threatening or joking around with people.
According to Section 66A of Information Technology Act, 2000, unwanted calls meant for the purpose of causing inconvenience, danger, obstruction, criminal intimidation, ill-will, hatred etc. shall be punishable with imprisonment up to three years with fine. For instance, in a recent case a college girl in Delhi was receiving vulgar messages and phone-calls from an unknown number. The girl reported it to police and it was found that the messages and calls were sent by one of her classmate. As per the survey of Trucecaller, most of the time the caller was someone known to the victim.
How to identify an intimidating & harassing phone call ?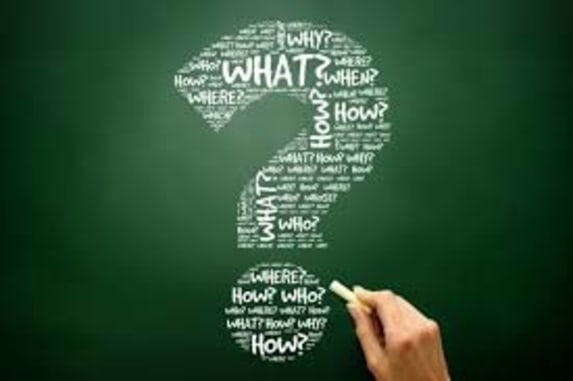 All unwanted phone calls do not come with the red flag "harassment". The main factors that turns an unwanted phone call into a harassing phone call are as follows:
The intention of caller to harass or intimidate the victim by continuously dialing the victim's number.
Making indecent or vulgar comments, remarks, proposals or requests.
Staying anonymous while continuing the conversation with the victim.
Staying silent, making intimidating sound or breathing with the intention of harassing the victim.
Consequences of Intimidating and Harassing Phone calls
In 2020 , Truecaller conducted a survey "#it'snotokay" on 2150 women aged between 15-35 years from 14 different cities. According to the findings, nearly four out of every five women said that they felt irritation and anger due to these harassment calls. One out of every three women said that such calls affected them mentally and they felt frightened, worried or troubled. Also, the affected number of women keeps on increasing every year.
Legal Remedies in India-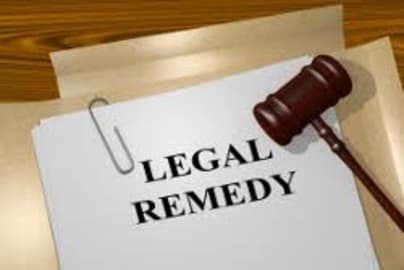 The victim's first step against phone call harassment is to inform the police and lodge a complaint in the general diary of police station. The necessary information that should be given in the diary are conversation details, age, voice tone and date and time of the phone call. If the harassment on phone calls still persists for a long time then the victim must file an FIR.
The Indian Penal Code provides the following provisions for tackling the issues of harassment calls-
Section 354A of Indian Penal Code: Under this section, any person who commits the offence of requesting for sexual favors or making sexually colored remarks or showing or asking for pornographic materials shall be guilty for the offence of sexual harassment punishable with imprisonment up to three years and/or fine.
Section 354D of Indian Penal Code (Stalking): Under this section, if a person stalks a woman for initiating personal interaction in spite of her disinterest then he will be punished with an imprisonment of three years and fine.
Section 506 of Indian Penal Code: Under this section, Whoever commits, the offence of criminal intimidation shall be punished with imprisonment of either description for a term which may extend to two years, or with fine, or with both; If threat be to cause death or grievous hurt, etc.
Section 507 of Indian Penal Code– Criminal intimidation by an anonymous communication.— Under this section, Whoever commits the offence of criminal intimidation by an anonymous communication, or having taken precaution to conceal the name or abode of the person from whom the threat comes, shall be punished with imprisonment of either description for a term which may extend to two years, in addition to the punishment provided for the offence by the last preceding section.
Section 509 of Indian Penal Code- Under this section, Whoever, intending to insult the modesty of any woman, utters any word, makes any sound or gesture, or exhibits any object, intending that such word or sound shall be heard, or that such gesture or object shall be seen, by such woman, or intrudes upon the privacy of such woman, shall be punished with simple imprisonment for a term which may extend to three years, and also with fine.
Remedial measures in other countries-
Section 264 of Criminal Code of Canada provides that continuously calling a person with the sole intention of intimidating or harassing a person shall be a criminal offence for a period of not less than 10 years.
Under the Texas Penal Code, the act of using the telephone to ring continuously or make anonymous calls with the intention of harassing, abusing or annoying is punishable with imprisonment up to 180 days and a fine up to $ 2000. If the caller has already been charged once for harassment then he will be punished with increased imprisonment up to one year and fine up to $ 4000.
The Federal Communications Act, mainly 47 U.S. Code § 223 and other state laws prohibit harassments over phone call and provides for the legal remedies and enforcement mechanisms.
In California, the Penal Code 653m PC prohibits phone calls and messages that are vulgar, repeated or intimidating and made with an intention of harassing the recipient. These offences are punishable with imprisonment up to 6 months and a fine up to $ 1000.
Conclusion
Although there are several laws against harassing phone calls but a person can also tackle these issues in several other ways. Not disclosing personal number and other contact details to strangers, cash-memos, restaurants, hotels, malls and random shops and social media can help in reducing the chances of harassments. Many victims takes help of temporary measures like hanging up or blocking the call and marking it as spam but it is advisable that such incident should be lodged in an FIR. It will act as a deterrent. . Thus, it is highly recommended that such victims should be reported at the earliest and strict legal measures should be taken against them to prevent it in future.